Box Dimensions (length x width x height): 3.05 x 1.98 x 1.80 / 3.36 x 1.83 x 1.70 / 4.20 x 1.82 x 1.90
Valores de referência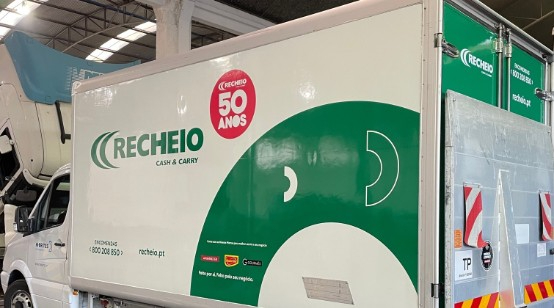 Type of Service
Maximum weight for each euro pallet is 250 kg and 408 kg, respectively.
Maximum volume for each euro pallet is 1.7 m3.
Small scale distribution.
Urban centres and/or limited access locations.
Observation
Digital Reading Thermographs, ATP and probe calibration.
Multi-temperature option (movable partition with thermograph).
Platform lift and pallet jack option.
On-board communications.
Preventive maintenance in accordance with the manufacturer's directives.
Food safety system in accordance with the HACCP norm.
Average age lower than that observed in the sector.
Gross weight

Load capacity

Volume

Euro pallets

Type of Box

Datasheet

3.5

Tons

1

Ton

11 m3

4

Refrigerated

Coming Soon

4.6

Tons

2


Ton

11 m3

5

Refrigerated

Coming Soon

5

Tons

1.1

Ton


15 m3

6


Refrigerated

Coming Soon